<![if !vml]>

<![endif]>
<![if !vml]>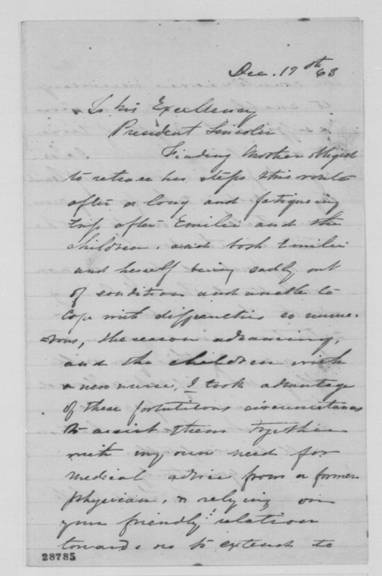 <![endif]>Martha Todd White
(1833-1868)
One of five half sisters of Mary Todd Lincoln, Martha was born in Lexington, Kentucky.  Fifteen years younger than Mary, like six of her siblings when the Civil War began, she favored the Confederacy.  Martha married and settled in Selma, Alabama, before the war and continued there after the outbreak of hostilities as her husband, Clement White, was a Confederate sympathizer.  Together with her younger sister, Elodie "Dedee" Todd, Martha fashioned a battle flag for Company C of the 4th Alabama Infantry.  Confederate reports noted that the flag had been the creation of two ladies who were related to the hostess of the White House.
Martha Todd White accompanied her sister Emilie Todd Helm through Union lines in December 1863.  This trip north was the result of the death of Emilie's husband, Confederate general Ben Hardin Helm, at the Battle of Chickamauga.  Emilie intended to stay in Kentucky, but Martha wanted to return to her home in Alabama.  Although the Lincolns did not receive Martha during this trip, Lincoln issued a pass for her to return home.  When his action became public, rumors swirled and charges were made that Martha had been accorded special privileges.  Martha was accused of using the pass to smuggle contraband goods to the South.  All of the rumors and accusations proved false.
On March 14, 1865, Martha Todd White sent a letter to Lincoln asking for assistance in receiving a permit to move thirty thousand bales of cotton.  Still estranged from her sister Mary, Martha was desperate to move the cotton to sale.  Although Lincoln acknowledged her request, there is no indication that it was granted.  This was Lincoln's last correspondence with Martha.  He would die in a month and she within three years.
Letter from Martha Todd White to Lincoln, December 19, 1863, requesting permission to extend her stay in the North.
Courtesy of the Library of Congress, Manuscript Division
<![if !vml]>

<![endif]>