<![if !vml]>

<![endif]>
<![if !vml]>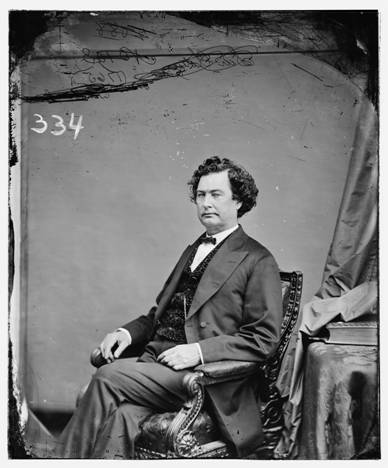 <![endif]>Richard Yates
(1815-1873)
Richard Yates's life paralleled Abraham Lincoln's in many ways.  A native Kentuckian (born in Warsaw, Kentucky, in 1815), Yates moved with his family to Illinois in his teenage years.  He studied law at Transylvania University and sought election to the Illinois House of Representatives in 1842 where he served three terms.  He was also elected to serve in the U.S. House of Representatives in 1850 and 1852. 
In 1860, Richard Yates attended the Republican convention where Lincoln became the party's presidential nominee.  That same year he was elected the governor of Illinois, serving from January 1861 to January 1865.  Governor Yates called on President Lincoln for assistance to his state on many occasions and often angered other state governors by taking his requests straight to the president.
After his term as governor, Yates was elected to serve one term in the U. S. Senate (1865-1871).
Richard Yates
Courtesy of the Library of Congress, Prints and Photographs Division
<![if !vml]>

<![endif]>