<![if !vml]>

<![endif]>
<![if !vml]>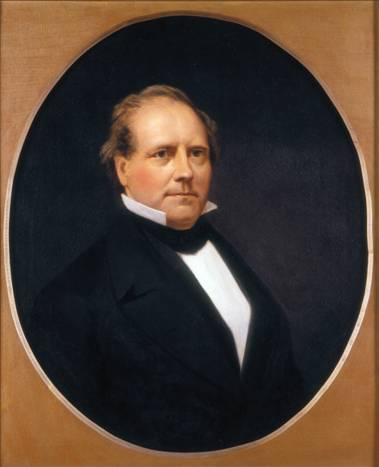 <![endif]>Charles S. Morehead
(1802-1868)
Charles Slaughter Morehead, governor of Kentucky from 1855 to 1859, was arrested and imprisoned by Union authorities during the Civil War.
Born in Nelson County in July 1802, Morehead was a lawyer, legislator, speaker of the Kentucky House, attorney general, and U. S. congressman.  In 1855, he was elected governor of Kentucky as an American Party, or "Know Nothing," candidate.  Governor Morehead worked for state-supported teacher training, built roads and railroads, supported local militias, helped create the Kentucky State Agricultural Society, and reformed the state prison.
Morehead was also politically involved during the Civil War.  Although a Southern sympathizer supportive of Kentucky's neutrality, he worked for a peaceful resolution, hoping to avert war.  He was critical of the Lincoln administration, and, in September 1861, Union authorities arrested Morehead.  Charged with treason and "stirring up and promoting rebellion," he was imprisoned in Fort Lafayette in New York Harbor and Fort Warren in Boston Harbor.
Several influential Kentuckians asked for Morehead's freedom.  President Lincoln said that if two of his key Kentucky advisors, James Speed and James Guthrie, agreed, Morehead would be released.  Guthrie and others concurred, and Morehead left prison in January 1862.  He spent four months in confinement.   
Under parole, Morehead could not return to Kentucky or visit any Southern state.  Therefore, the governor went into exile and spent the remainder of the war in Canada, Europe, and Mexico.  After the conflict, he lived on a plantation in Greenville, Mississippi.
Portrait of Charles S. Morehead by Lizzie Jacobs, ca. 1914
Kentucky Historical Society Collections
<![if !vml]>

<![endif]>