<![if !vml]>

<![endif]>
<![if !vml]>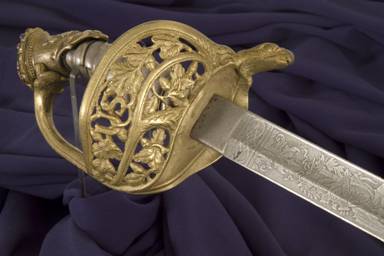 <![endif]>Frank Wolford
(1817-1895)
Union Colonel Frank Wolford was a vocal opponent of President Abraham Lincoln's policies in Kentucky during the Civil War.  He protested the enlistment of African American solders and was arrested and discharged from the service.
Born in Adair County in September 1817, Wolford built a reputation as a criminal-defense lawyer.  He fought in the Mexican War and served in the state legislature.  During the Civil War, Wolford organized the 1st Kentucky Union Cavalry, which frequently fought John Hunt Morgan's Confederate cavalry. 
Although he supported the Union, in March 1864 Wolford gave a speech in Lexington condemning the Federal enlistment of African American soldiers.  He also lambasted Lincoln for the "indiscriminate, wide-spread ruin which he is sowing."  He gave a similar speech in Danville, and was arrested and discharged from the military. 
Although Lincoln intervened and Wolford was released, he continued giving speeches.  Again arrested, he was told that charges would be dropped if he stopped complaining.  Wolford wrote Lincoln, "Excuse the bluntness of a soldier, [but you have] by an exercise of arbitrary power caused me to be arrested and held in confinement contrary to law, not for the good of our common country, but to increase the chances of your re-election."  Lincoln eventually intervened, and Wolford was again released.  
Many Kentuckians opposed the enlistment of African American troops, so Wolford held important positions after the war, including adjutant general of Kentucky, legislator, and U. S. congressman.  He died in 1895 and was buried in Columbia.
Presentation sword belonging to Colonel Frank L. Wolford
Kentucky Historical Society Collections
<![if !vml]>

<![endif]>